Student Highlight: Lee Winkleman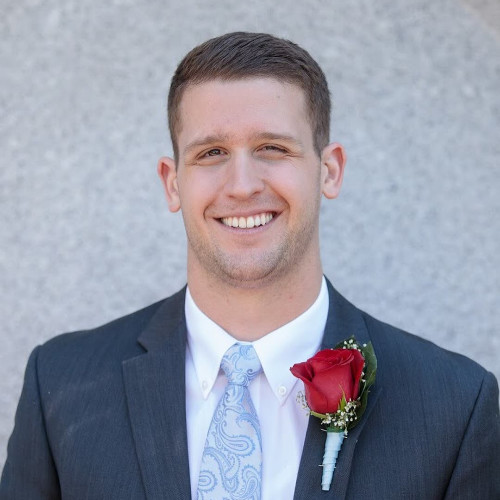 Hometown: Duarte, California
Languages: English, Spanish, French
Semester: 4th
Favorite Class(es): Policy Analysis and Fundamentals of International Organizations
Area of Interest: Diplomatic Peacebuilding and Conflict Resolution
I am currently interning with Utah Council for Citizen Diplomacy, a nonprofit organization that welcomes international visitors to Utah on professional and cultural exchanges. It may come as a surprise to some, but I am late to the "intern game" as this is my first time. Since I started with UCCD in September, I have learned extensively about the voluntary sector as well as the State Department's initiatives in inviting international visitors to tour the country. The focus of my internship is to capture the experience of these visitors once they return home, via online submissions, and documenting the "impact" of their visit to Utah using photos and written testimonials. You can see examples of this on our website: https://utahdiplomacy.org/more/stories-of-impact. We affectionately refer to these people as "Friends of Utah." Additionally, I have accepted an intern position with Utah Consular Corps set to begin Spring 2020, and I am thrilled to continue working with international organizations. Thanks to this professional exposure, I have capitalized on networking with key individuals in the community both in nonprofit and government settings.
I would love to find a job that will help provide for my family and jumpstart my career. Currently, my spouse is shouldering the brunt of our financial obligations, but I hope to alleviate the stress attendant to the designated breadwinner. My desired career path is working for the State Department, despite the fierce competition one should expect to encounter in that particular field. Once I graduate, my objective will be to find a job in line with my professional interests while doubly preparing for the Foreign Service Officer Test. For me, the opportunity of becoming a career diplomat is the chance of a lifetime. Although it will require vast amounts of time and energy, I find that the sacrifice will be undeniably worth it.
What do you love about the MIAGE program? Why did you choose MIAGE?
What I love most about the MIAGE program is the immense variation of its student body. Even though we are all pursuing the same degree, we display a myriad of motivations with what we want to accomplish upon completion of the program. I am amazed by the high caliber of individuals I have met in my courses. We also have the rare privilege of having exclusive access to some of the other colleges and schools on campus, most notably the Business and Law Schools. These professors complement our more traditional studies outlined by the program's electives and offer more in-depth insight into some of the planet's most challenging problems.
I chose the MIAGE program because once I found out what a Master's degree was, stemming back to 8th grade, I knew then and there it would be on my goal radar. My undergraduate degree was grounded in an interdisciplinary approach, and I was immediately enamored by the prospect of delving into graduate studies, emphasizing the relevance of International Affairs in a world where diplomacy is on the decline. As a family, we decided to remain in Utah following my spouse's incredible job offer that would facilitate her dream to teach dance. This program appeared to be the only viable option for my success, and I am pleased with the outcome.
What is your advice to new students?
I remember feeling underqualified at the onset of the program, especially in the IAGE Foundations course. It had everything to do with my irrational feelings of inadequacy, observing the apparent talent among my peers. I could have gained more from my classes had I summoned the courage to participate more fully. If I am to offer advice, let it be this: Do not let your inaction prevent you from acquiring everything this program has to offer as I allowed to happen to me. Learn from and work together with your classmates because our paths may cross in the future. We need each other to effectuate the global change we hope to achieve, and it can start with the people we meet during our academic training. I fervently believe some of these people will be star players later down the road.