Practitioner Council
The Practitioner Council for the Master of Science in International Affairs and Global enterprise is comprised of highly qualified community leaders. Our practitioner council members serve as advisors and mentors for the International Affairs and Global Enterprise program and its students. Their expertise ensures that the MIAGE program stays up to date and provides MIAGE students with the cutting edge skills they will need to succeed in their careers.
Practitioner Council Chair
Franz Kolb

Regional Director for International Trade and Diplomacy for the Utah Governor's Office of Economic Development
Practitioner Council Members
Sam Albornoz

Senior IT Project Manager at State of Utah Department of Technology Services

Barbara Bagnasacco

Attorney and shareholder at Parsons Behle & Latimer

Gloria Castaneda

United Way Salt Lake 2-1-1 Senior Resource Specialist

Brantley Eason

Business Owner - Outcry Digital

Christina "CJ" Hernandez

Business Owner - Xyklus | U.S. Department of State - Retired

Baldomero Lago

Chief International Officer for Utah Valley University

Felecia Maxfield-Barrett

Executive Director at Utah Council for Citizen Diplomacy

David Murrell

Founder and President of KOSMO Corporation

Daniel Oswald

President and Lead Attorney at LawCare PC

Steven Ott

Former Interim MIAGE Director, Former MPA Director, Former CSBS Dean

Nicole Sherwood

Director of Grants and Operations; STEP Project Director - World Trade Center Utah

David Utrilla

Founder and CEO of U.S. Translation Company
Franz Kolb
Franz Kolb is the Regional Director for International Trade and Diplomacy responsible for Europe, India, the Middle East, and Africa in the State of Utah Governor's Office of Economic Development. Mr. Kolb assists Utah companies daily in their expansion through international growth.
His previous experience includes:
President of Kolb Group, an international business consulting company, specializing in international business development

Deputy Director for the State of Utah's International Development Office

Director of International Services of Ernst & Young

President of an international business consulting firm which specialized in the high-tech industry.
Mr. Kolb studied in both Austria and the United States. He received Associate, Bachelor's, and Master's degrees from Brigham Young University in Provo, Utah. The United States Secretary of Commerce has also appointed Mr. Kolb to the Utah District Export Council. He is also serving as the Honorary Consul in Utah for Austria.
Barbara Bagnasacco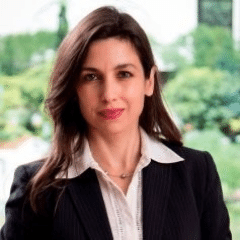 Barbara Bagnasacco is an attorney and shareholder at Parsons Behle & Latimer and a member of the Corporate Transactions and Securities practice group. Barbara assists businesses and individual investors with mergers and acquisitions, joint ventures, securities, corporate financing, private equity investments, licensing and collaborations, distribution and agency arrangements, and general corporate matters. She works closely with companies on their international expansion strategies and international transactions.
Ms. Bagnasacco regularly advises clients on corporate governance issues, including compliance with data protection and privacy regulations and the Foreign Corrupt Practices Act and foreign anti-corruption regulations, from establishing adequate policies and compliance systems to employee training, due diligence, and investigations.
Her clients include technology, software, biotech, medical device companies, private equity groups, funds of funds, and businesses in the simulation & training, digital engineering, mining, energy, and real estate industries.
Gloria Castaneda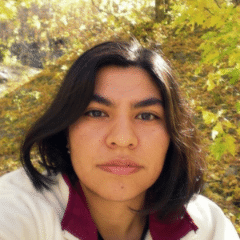 Gloria Castaneda is currently the 2-1-1 Senior Resource Specialist at United Way of Salt Lake (UWSL). The 2-1-1 program is a statewide information and referral system for health and human services connecting individuals and families to much-needed resources by phone, chat, email, and text. Gloria organizes and maintains 2-1-1's database while simultaneously supporting direct service providers by helping them connect with their clients.
Her current role in UWSL's 2-1-1 Department focuses on continuous improvement and data extraction, cleanse, query, data visualization, and use. During her eight years with UWSL's 2-1-1 program, she has worked in many capacities. Gloria feels fortunate to align her education and passion for ensuring children and underprivileged communities have access to food, healthcare, education, security, and access to meaningful community data by human services providers.
Gloria holds a Bachelor's degree in Economics from Westminster College and a Master's in International Affairs and Global Enterprise with an emphasis in NGOs. Her drive for community engagement and learning has led her to be part of the Utah Pride Center's Board of Directors. Gloria enjoys swimming, dancing, good whiskey, and horse riding, though not necessarily in that order.
Brantley Eason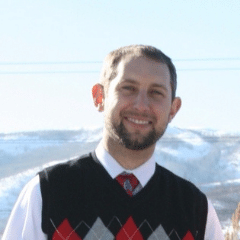 Brantley Eason owns his own company called Outcry, which works to advance important causes and issues. It achieves this by effectively engaging and organizing communities in education, politics, neighborhood advocacy, religious communities, and constituency services for elected officials.
Previously, he has worked as Lead Nationbuilder Analyst for Eli Global, Client Success Operations Managers with Finicity, and Community Strategist for NationBuilder, to mention a few. Brantley earned both his undergraduate degree in Political Science and his M.S. in International Affairs and Global Enterprise from the University of Utah.
Baldomero Lago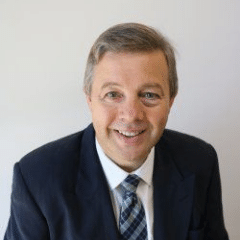 A native of Santander, Spain, Dr. Lago arrived in the US in 1987 to embark on an educational journey that continues to this day. As the Chief International Officer for Utah Valley University, Dr. Lago organizes and manages UVU's global and intercultural academic initiatives. He works mainly with external communities, including the Governor´s Office of Economic Development of the State of Utah, The United Nations, and many other organizations, chambers, and global companies.
Before his current post, Dr. Lago was a language pedagogy professor and has presented his teaching philosophy and research in Europe, the Americas, and Asia. He received his undergraduate and postgraduate degrees in the US. He returned to his home country to complete a doctorate in instructional technology. Since 1999, Dr. Lago fulfills his appointment as the Honorary Consul of Spain and is the past-president of the Utah Consular Corps as a service to his country and the local community. He also currently serves as President of the World Trade Association of Utah and as Board of Directors for the Utah Council for Citizen Diplomacy.
In his work at UVU, Dr. Lago enjoys working with his colleagues by developing global academic partnerships and hosting diplomats. His favorite pastimes include the arts, classical music, current events, history, and spending time with his family. In Oct 2016, Dr. Lago was awarded the title of Knight Commander of the Royal Order of Civil Merit by King Phillip VI of Spain.
Christina "CJ" Hernandez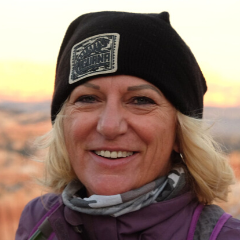 CJ, a Utah native, joins the MIAGE Practitioner Council with extensive experience in international and military affairs. CJ recently retired from the Foreign Service where she specialized in operational services, human rights, and consular programs. Her assignments included Los Angeles, Yucatan, Washington D.C., Budapest, and Mexico City. Prior to joining the Foreign Service, CJ managed major acquisitions and public/private partnerships for the Department of Defense in Utah, Germany and Italy. CJ holds a Master's in Human Resource Management from Utah State University and a Bachelor's in Communications from Weber State University. Currently, CJ co-owns Xyklus, a consulting company, and takes full advantage of Utah's recreational opportunities.
Felecia Maxfield-Barrett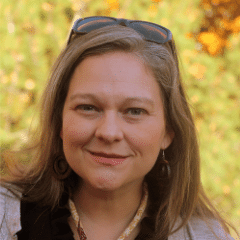 Felecia, a native of Utah, joins the Utah Council for Citizen Diplomacy with extensive government and nonprofit administration experience. Her prior work history includes the Department of Workforce Services Refugee Services Office, Utah Refugee Coalition, and Wasatch Community Gardens.
Felecia has a B.A. in Anthropology and a Masters in Public Administration, both from the University of Utah. Felecia is an avid believer that through diverse approaches, collaboration, and continual dialogue, issues surrounding social injustices and human rights abuses can be addressed effectively. In her free time, she is busy turning her front yard into a productive vegetable garden. She also listens to all varieties of music because it "washes away from the soul the dust of everyday life."
David Murrell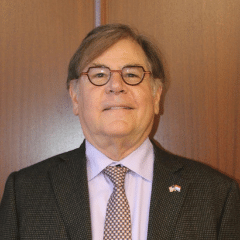 David Murrell was recognized by the State Department as an Honorary Consul to the Grand Duchy of Luxembourg on February 25, 2014. He is the founder and president of KOSMO Corporation, an export management company. He has over 25 years of experience in International Trade.
Mr. Murrell spent nine years in Europe in various business capacities and is fluent in German, Greek, and has a working knowledge of French. He was appointed by the United States Secretary of Commerce to the Utah District Export council in 1999 and was awarded the World Trade Association's "International Person of the Year" for 1998-1999. He is on the Board of Directors of the Entrada Institute.
Daniel Oswald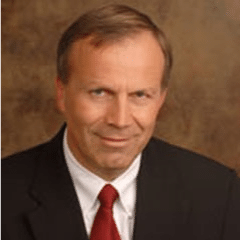 Daniel Oswald was officially appointed by the President of Switzerland and recognized by the U.S. State Department as the Honorary Consul of Switzerland in Utah on December 24, 2008. He has been involved in the Utah business and legal communities since 1988. He is an active member of the Utah State Bar Association.
Among the places where Mr. Oswald has worked and lived are Zurich, Switzerland, London, England, New York City, Michigan, and Utah. He has worked with various law firms and businesses.
Daniel co-founded and served as CEO and board member of a multinational language technology and services company and served as the executive director of the predecessor of Brigham Young University's Neal A. Maxwell Institute for Religious Scholarship. Currently, he serves as the President of LawCare, a Utah professional corporation. He studied at the University of Zurich and received his Juris Doctor and MBA degrees from Brigham Young University in Provo, Utah.
Nicole Sherwood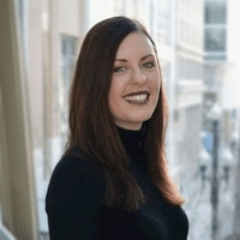 Nicole Sherwood is an attorney and accountant with expertise in international trade, business, compliance, and economic development. She has earned a Master of Accountancy from George Washington University, an M.S. in International Affairs and Global Enterprise from the University of Utah, a Master of Law in International Economic Law from Université Toulouse 1 Capitole, and a Juris Doctor from Stetson University College of Law.
Nicole currently works as a Grant Manager and State Trade Expansion Program (STEP) Project Director. She has previously worked as a Securities Compliance Specialist with Digital Assurance Certification, LLC, and Budget and Policy Analyst for the Governor's Office of Planning and Budget in Salt Lake City. She has visited over 25 countries and has gained experience in economic development through her travels.
Currently, Nicole serves as the Education Director for the Northern Utah Chapter of Association of Government Accountants (AGA) Board, is an advisory council member of the Master of International Affairs and Global Enterprise program at the University of Utah, and does pro bono legal work.
David Utrilla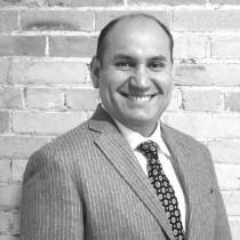 David Utrilla studied international business and economics in Peru and the USA. In 1995 he founded U.S. Translation Company and currently serves as its CEO. He has received multiple awards, including Utah's Best of State, listed six times in the Inc. 500/5000 for fastest-growing companies in America, Mountain West Capital Network's top 100 fastest growing companies in Utah, and the Small Business Person of the Year by the SBA. In 2014 he received the Weber State University Distinguished Alumnus Award, the 2015 Utah Valley University Atlas Award, the 2016 Quixote Award by the Utah Hispanic Chamber of Commerce, and the 2018 International Person of the Year Award by the World Trade Association of Utah.
David serves on the Board of trustees of the Utah Symphony and Opera, the Board of the World Trade Association of Utah, and is the President of the Utah Consular Corps. He is also on the Weber State University President's National Advisory Council, the Chair of the Advisory Board for the School of Business and Economics at WSU, Vice-Chair of the Utah Council for Citizen and Diplomacy, Advisory Committee Member of the U.S. Global Leadership Coalition, and is the Chair of the Global Community Advisory Board at Utah Valley University. In 2009 he was appointed by the President of Peru as the Honorary Consul of Peru in Utah and continues to hold this position.
Sam Albornoz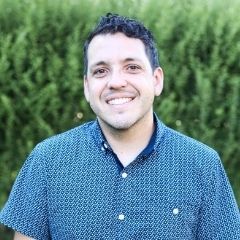 Sam Albornoz is a Business Consultant with the Department of Technology Services for the State of Utah, where Sam leads teams all over the state in understanding the true business problems facing their agencies. He then helps identify the business changes needed to make a significant impact and makes technology solution recommendations based on business process changes and needs.
Sam has worked with a number of State Agencies, including the Department of Agriculture, Department of Administrative Services, and even Department of Technology Services. Sam has assisted in creating a structured process called the Engagement Model that helps quickly and efficiently gather the information needed to complete a thorough problem and solution analysis for technology projects. He has been an integral part of the implementation of this new process on almost all technology projects across the state as well as building a team of Business Consultants to keep up with the growing demand.
At the start of the COVID crisis, he was asked to be part of a team that helped support the Governors COVID task force by building and managing the data and dashboards around key operational aspects of the response in the DOMO BI tool. He has since been continuing to manage and build dashboards to support Unified Command and other key stakeholders working hard to combat the impacts, both health and economic, of the pandemic in Utah.
Steven Ott
Steven Ott is Professor Emeritus of Political Science/Public Administration and former Dean of the College of Social and Behavioral Science, Director of the Master of Public Administration Program, Interim Director of the M.S. program in International Affairs and Global Enterprise, and Director of the University of Utah's Institute of Public and International Affairs – all at the University of Utah.
He teaches and has written extensively about organization theory and organizational behavior in the public and nonprofit sectors. He has been actively involved in advancing public administration education in the U.S. and internationally. Prior to the University of Utah, he was at the University of Maine and the University of Colorado at Denver. His Ph.D. is from the University of Colorado, M.S. from the Sloan School of Management at the Massachusetts Institute of Technology, and B.S. from The Pennsylvania State University.