Staff
The MIAGE Staff and Faculty are available to help with all things related to MIAGE! Our office is located on the north end of the 3rd floor of the Gardner Commons Building on the University of Utah Campus.
*Due to current restrictions regarding COVID-19, our on-campus office is currently closed. Department staff are still available via email*
Administrative Staff
Stephen Bannister, Ph.D.

Director of MIAGE | Associate Director of PPA

Rick Green, Ph.D.

Interim Director of PPA

Beth Henke, M.S.

MIAGE Program Manager

Lara Bauer, MPA

MIAGE Program Assistant

Alex Bond

MIAGE Graduate Assistant
260 South Central Campus Driver
Gardner Commons|3050
Salt Lake City, Utah 84112
Telephone: 801-585-7834
Email: miage@utah.edu
DIRECTIONS
Stephen Bannister, Ph.D.
MIAGE PROGRAM DIRECTOR | ASSOCIATE DIRECTOR OF PPA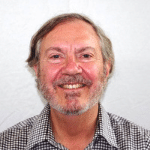 Professor Bannister, after a career in international consulting and management, completed his Ph.D. in Economics in 2015 and was appointed as a lecturer and researcher in the Department of Economics at the University of Utah. Professor Bannister's primary research interest is in E3 (Energy, Economics, and Environment). Additionally, Professor Bannister has appointments as the Director of the Master of Science in International Affairs and Global Enterprise (MIAGE) program and as Associate Director for Macroeconomic research and policy in the Economic Evaluation Unit in the Department of Economics.
STEPHEN BANNISTER FACULTY PAGE
Beth Henke, M.S.
MIAGE, MPP PROGRAM MANAGER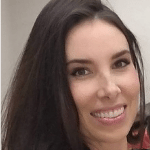 Special Circumstances and petitions
Graduation planning
Dual degrees & Certificates
Alumni connection & networking
Elizabeth Henke is the Program Manager for the Master of Science in International Affairs and Global Enterprise and the Master of Public Policy. Her current work includes recruitment, admissions, academic advising, and alumni relations for the MPP Program. After receiving her Masters of Science in College Student Personnel from Miami University in 2003, she has worked as a student affairs professional in academic advising, developmental education, scholars' programming, alumni relations, and residence life. Her areas of interest include program evaluation, strategic planning, risk management, and assessment. When not in the office, she loves hiking, exploring the amazing parks in Utah, and spending time with her husband and daughter.
Lara Bauer, MPA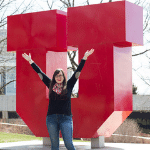 MIAGE, MPP, MPA PROGRAM COORDINATOR
Prospective and current MPA, MPP, MIAGE

Program Planning
Lara graduated from the University of Utah with a Bachelor's Degree in Psychology. She graduated from the MPA program with an emphasis in nonprofit administration. She has worked in higher education administration for the last five years and loves helping prospective students find the program that will help them reach their goals and providing current students with resources to help them make the most of their educational experience. In her free time, she enjoys spending time with her husband and Great Dane Madison, long-distance running, hiking, and reading good books.
Alex Bond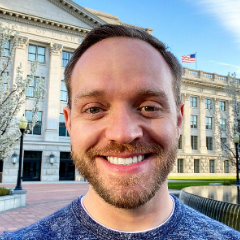 MIAGE GRADUATE ASSISTANT
Prospective and current MIAGE students

Program Planning
Alex is a second-year student in the MIAGE program, originally from Roy, Utah. He completed his BA in International Studies at the University of Utah in 2015, and has since worked in higher education as both administrative staff and a student advisor. Alex is passionate about international communication and foreign languages. He has studied German, Italian, French, Portuguese, and Mandarin Chinese, and his favorite course in the MIAGE program so far has been International Management.
RICK GREEN, Ph.D.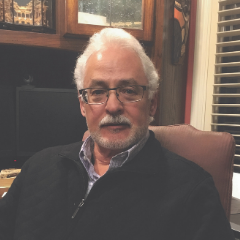 INTERIM DIRECTOR OF PPA
Richard Green is Professor of Public Adminstration and Political Science at the University of Utah. He writes and teaches on the history and theory of public administration, emphasizing the nexus between constitutionalism, public ethics, law and administration. He is author of Alexander Hamilton's Public Administration, co-author of Foundations of Public Administration, 2nd ed, and has authored many journal articles and book chapters in the field.
Professor Green teaches in the University of Utah MPA Program. His research focuses mainly on public administrative theory and practice in historical perspective. His work addresses (1) the nexus between constitutionalism, law and administration; (2) the evolution of administrative ideas and practices; (3) the evolution of public personnel policy, professionalism, and human resources practices, and (4) the influence of economic ideas and practices on public administration. Recent work has focused on the failure of governance leading to the 2007-8 financial crisis, and on the decline of public ethics in the current entrepreneurial era. His current project is a book on Alexander Hamilton's theory of public administration.
RICK GREEN FACULTY PAGE