Staff
The MIAGE Staff and Faculty are available to help with all things related to MIAGE! Our office is located on the north end of the 3rd floor of the Gardner Commons Building on the University of Utah Campus.
*Due to current restrictions regarding COVID-19, our on-campus office is currently closed. Department staff are still available via email*
MIAGE Administrative Team
260 South Central Campus Driver
Gardner Commons|3050
Salt Lake City, Utah 84112
Telephone: 801-585-7834
Email: miage@utah.edu
DIRECTIONS
Stephen Bannister, Ph.D.
MIAGE PROGRAM DIRECTOR | ASSOCIATE DIRECTOR OF PPA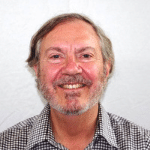 Professor Bannister, after a career in international consulting and management, completed his Ph.D. in Economics in 2015 and was appointed as a lecturer and researcher in the Department of Economics at the University of Utah. Professor Bannister's primary research interest is in E3 (Energy, Economics, and Environment). Additionally, Professor Bannister has appointments as the Director of the Master of Science in International Affairs and Global Enterprise (MIAGE) program and as Associate Director for Macroeconomic research and policy in the Economic Evaluation Unit in the Department of Economics.
Contact: steve.bannister@econ.utah.edu
STEPHEN BANNISTER FACULTY PAGE
Beth Henke, M.S.
MIAGE, MPP PROGRAM MANAGER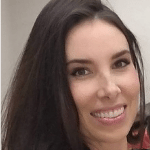 Special Circumstances and petitions
Graduation planning
Dual degrees & Certificates
Alumni connection & networking
Elizabeth Henke is the Program Manager for the Master of Science in International Affairs and Global Enterprise and the Master of Public Policy. Her current work includes recruitment, admissions, academic advising, and alumni relations for the MPP Program. After receiving her Masters of Science in College Student Personnel from Miami University in 2003, she has worked as a student affairs professional in academic advising, developmental education, scholars' programming, alumni relations, and residence life. Her areas of interest include program evaluation, strategic planning, risk management, and assessment. When not in the office, she loves hiking, exploring the amazing parks in Utah, and spending time with her husband and daughter.
Contact: elizabeth.henke@utah.edu
Katherine Chipman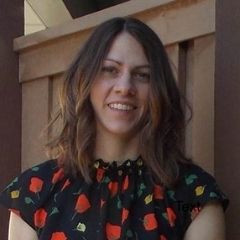 MIAGE GRADUATE ASSISTANT
Prospective and current MIAGE students

Program Planning
Contact:katherine.chipman@utah.edu
Victoria Medina, MA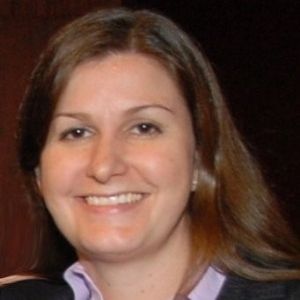 Accounting and Finance Manager
Victoria Medina is the Accounting and Finance Manager for the three graduate programs housed in the Programs of Public Affairs; Master of Public Administration, Master of Public Policy, and Master of International Affairs and Global Enterprise.
Since 2015, Victoria has overseen the finances and human resource operations for all three programs. Prior to joining the Programs of Public Affairs, Victoria spent eight years managing the Tanner Human Rights Center finances and working on their annual forum, as well, she worked in the Social and Behavioral Science college office.
Before moving to Salt Lake and working at the University of Utah, Victoria taught in Southern California, mainly in Los Angeles inner city schools. She also spent summers traveling to China to teach English.
Victoria has a Master of Arts degree in Teaching English as a Second Language and in Rhetoric and Composition, as well as a Bachelor of Arts degree in English Education, both from California State Polytechnic University at Pomona. She also has certification in Teaching English as a Foreign Language from Cal Poly Pomona, and a Grant Writing Certificate from the University of Tennessee.
Contact: victoria.medina@utah.edu | 801-213-1048
TBA
Program Coordinator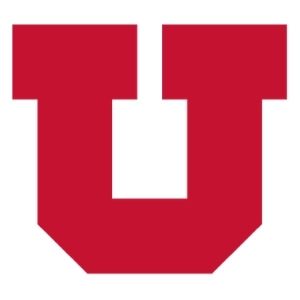 Prospective and current MIAGE students

Program Planning

Dual degrees & Certificates
Alumni connection & networking
Contact: